Bloom Britannia, Barefoot Opera's new people's opera, three years in the making, a homegrown, professional opera inspired by our lives on the South Coast. Coming to the stage in 2020…and anyone can take part!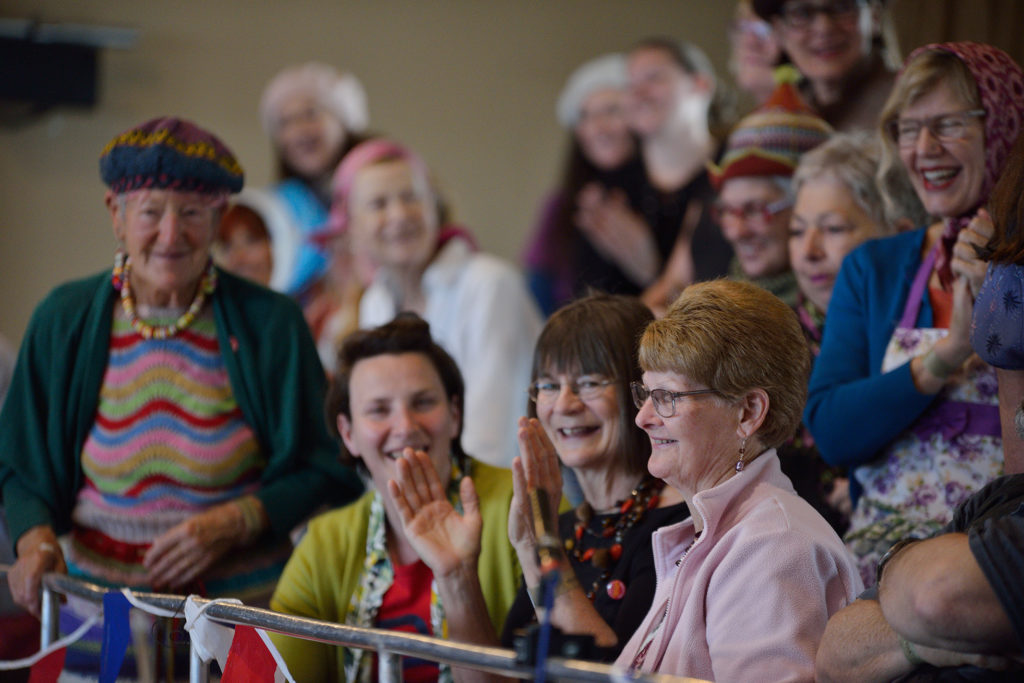 We invite you to take part in Bloom Britannia, our thrilling new music project set in the here and now. Rehearsals begin in May 2020…and the full production takes place in October. Whether you have taken part in the opera's development or if you are new to the project, now's your chance to be part of this ground-breaking new show.
How did it all begin?
Barefoot Opera's new 'people's opera' started life in 2018, when hundreds of people in the towns of Hastings, St. Leonards and Bexhill took part in singing and discussion workshops.
The creative team met people from all walks of life, gaining a rich perspective on what it means to live in a town on the South Coast today. People learned how to write songs, improvise and sing together. The team took away all of these insights and developed our brand new opera – 'Bloom Britannia'. It tells the story of a fictional regeneration competition on the South Coast, on the day the winning town is to be decided. With hen parties, dodgy dealings on the seafront, and scandalous secret affairs, mayhem is guaranteed!
In 2019, with funding from the Arts Council of England, we staged a 30-minute experimental segment at the De La Warr Pavilion in Bexhill-on-sea, with over a hundred performers, a live audience of nearly 400, and a live-streamed audience of over 3,000.
Bloom Britannia 2020
This year, with the full opera written and complete, we will stage a four-night run of performances at St. Mary in the Castle in Hastings in October 2020. Rehearsals begin in May this year…so why not join us?
The feedback from everyone involved so far has been terrific…
"This was a wonderful experience!"
"I am so thrilled to be part of this opera – thank you!"
"I absolutely loved it"
"Exhilarating, positive, thrilled to have done it!"