Musical manifesto:
rethink and deconstruct
train and reach out
make opera new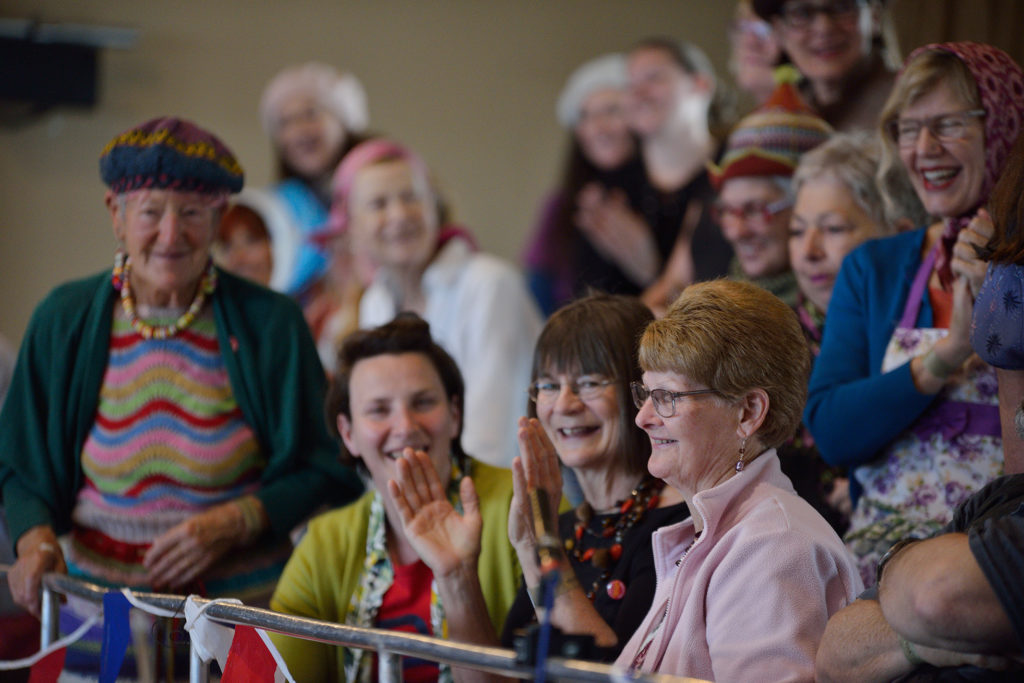 Barefoot Opera's new 'people's opera' started life in 2018, with a huge research and development project, involving over 240 people in talking and singing workshops in the towns of Hastings, St. Leonards and Bexhill.
The creative team met choirs, social groups, people at day centres, refugees, schools, dog walkers and many other people, gaining a rich perspective on what it means to live in a town on the South Coast today. People learned how to write songs, improvise and sing together. Songs were inspired by stories in the local newspaper, or by objects and photographs that told their own story, and by sharing experiences. People sat in café's talking about life on the South Coast and sharing personal histories.
All this proved a huge source of inspiration for the writing of the opera. What with so many of the social, political and cultural issues of our times coming to light in the towns on the coast, perhaps the opera would reflect the state of the whole nation…
What began life as 'A TOWN' has now become something truly epic: 'BLOOM BRITANNIA'. Taking a satirical look at what Britain might feel like in the future, Bloom Britannia centres on a fictional regeneration competition on the South Coast, on the day the winning town is to be decided. Combining DFL Hen parties, dodgy dealings on the seafront, and scandalous secret affairs, mayhem is guaranteed. This April, with a successful ACE funding bid to help us, we staged a 30-minute experimental segment of the opera at the De La Warr Pavilion. Over one hundred performers played to a live audience of nearly 400 as well as a live-streamed audience of over 3,000. And the feedback has been terrific…
"This was a wonderful experience!"
"I am so thrilled to have been part of this opera- thank you!"
"I absolutely loved it"
"Exhilarating, positive, thrilled to have done it!"
(Participant feedback)