Our new 'people's opera'
BLOOM BRITANNIA (composer Orlando Gough, librettist Stephen Plaice) is Barefoot Opera's new 'people's opera'. Our flagship project, it's a celebration of music, singing and creativity.
Four years in the making, the project was dramatically interrupted by the pandemic. BLOOM BRITANNIA was finally staged at St. Mary in the Castle in Hastings in October 2021. More than a thousand people across three performances saw the show. Find out more about the show here.
Inspired by our everyday lives in a seaside town, BLOOM BRITANNIA is a collaboration with the people of Hastings, St. Leonards and Bexhill – and several local organisations, choirs and community groups – many of whom performed alongside a professional cast.
How did it all begin?
Barefoot Opera's new 'people's opera' started life in 2018, when hundreds of people in the East Sussex towns of Hastings, St. Leonards and Bexhill took part in singing, discussion and composition workshops. People learned how to write songs, improvise, and sing together.
The creative team met people from all walks of life, gaining a rich perspective on what it means to live in a town on the South Coast today. Armed with these insights and observations, the team developed 'BLOOM BRITANNIA' – the story of the happenings in a fictional seaside town, on the day when the winning town in a national competition for funding for regeneration is to be decided.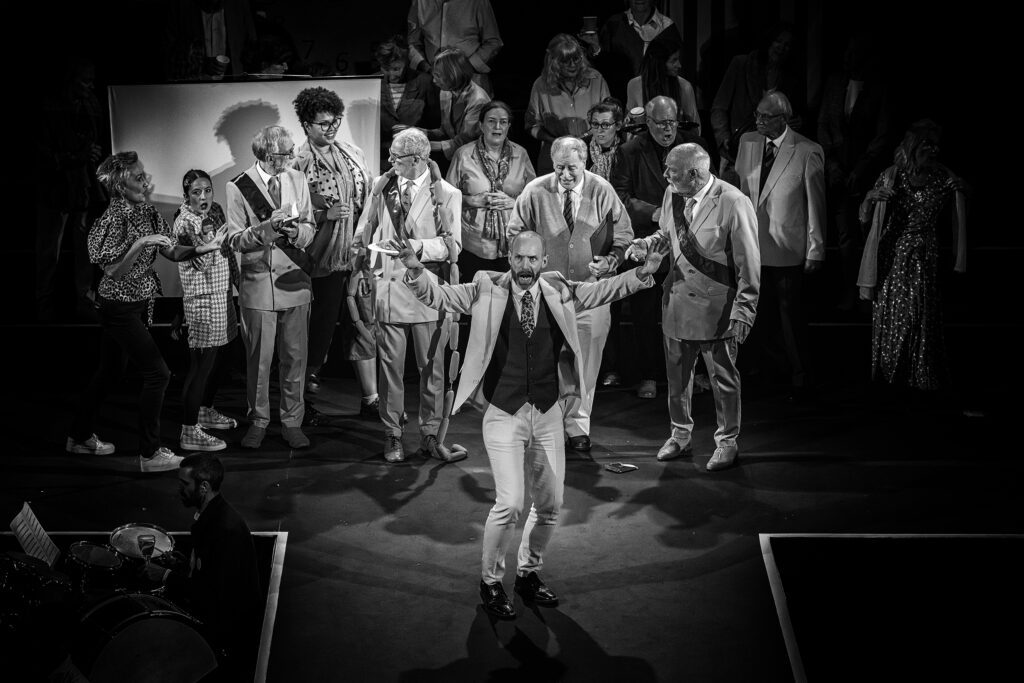 In 2019, with funding from the Arts Council of England, we staged a 30-minute experimental segment at the De La Warr Pavilion in Bexhill-on-sea, with over a hundred performers, a live audience of nearly 400, and a live-streamed audience of over 3,000. Watch a short film of the preview show HERE.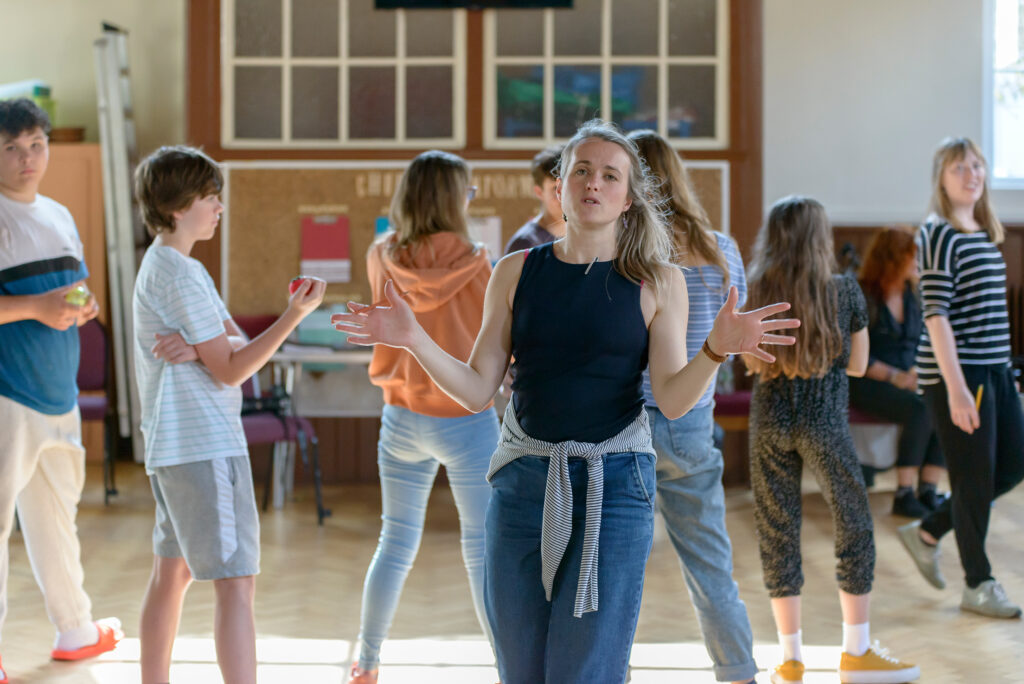 Participation, well-being and community
At the heart of Barefoot Opera's mission is a belief in the power of singing to empower, connect and inspire. BLOOM BRITANNIA brings to life this mission through and through. Hundreds of people from all backgrounds have taken part in music education and singing workshops throughout the project. Regular singing is known to have many positive effects on people's health and well-being – quite simply, singing makes people feel good! The feedback we have had from people who have taken part in BLOOM BRITANNIA has been extremely positive. Their commitment to the project has inspired and delighted us all.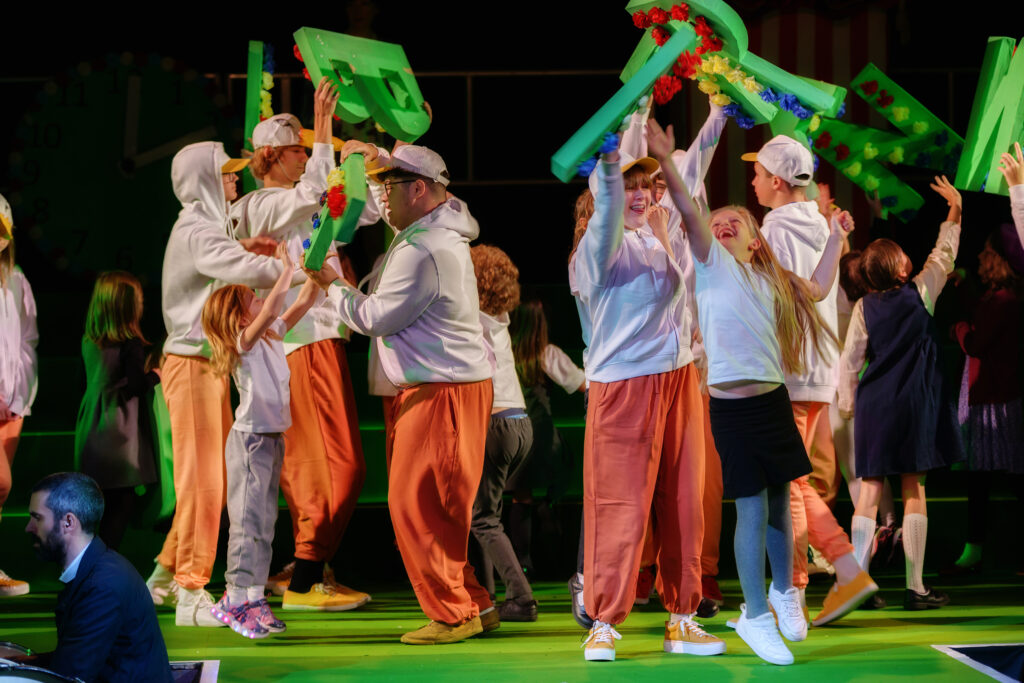 It takes a town to make an opera
Check out our short film – 'It takes a town to make an opera' – made early in late 2020 as we all hoped for and looked forward to the return of BLOOM BRITANNIA after lockdown restrictions were lifted.
We are delighted that so many organisations, schools, choirs and community groups took part in BLOOM BRITANNIA: singers from Hastings Philharmonic Choir, local vocal groups Now and Then, The Acapella Bellas, and Rattlebag, took part; pupils from Hastings Academy and Dudley Infants School were on the stage; people who work with The Seaview Project and Arts On Prescription also took part, and Turner Prize nominated artist collective Project Art Works worked on the scenic design. Not to mention the many volunteers who handed out flyers, sewed costumes and made props a 'people's opera' in action!
Funding and support
Thank you to everyone who supported Barefoot Opera in developing this epic project, in particular the Arts Council of England for their support via the Cultural Recovery Fund throughout the pandemic. The project has been supported by a wide number of funding bodies as well as The Good Governance Institute, and hundreds of members of the public via several crowd-funding campaigns.