barefoot opera
our mission:
rethink and deconstruct
train and reach out
make opera new
STOP PRESS! Events to look out for…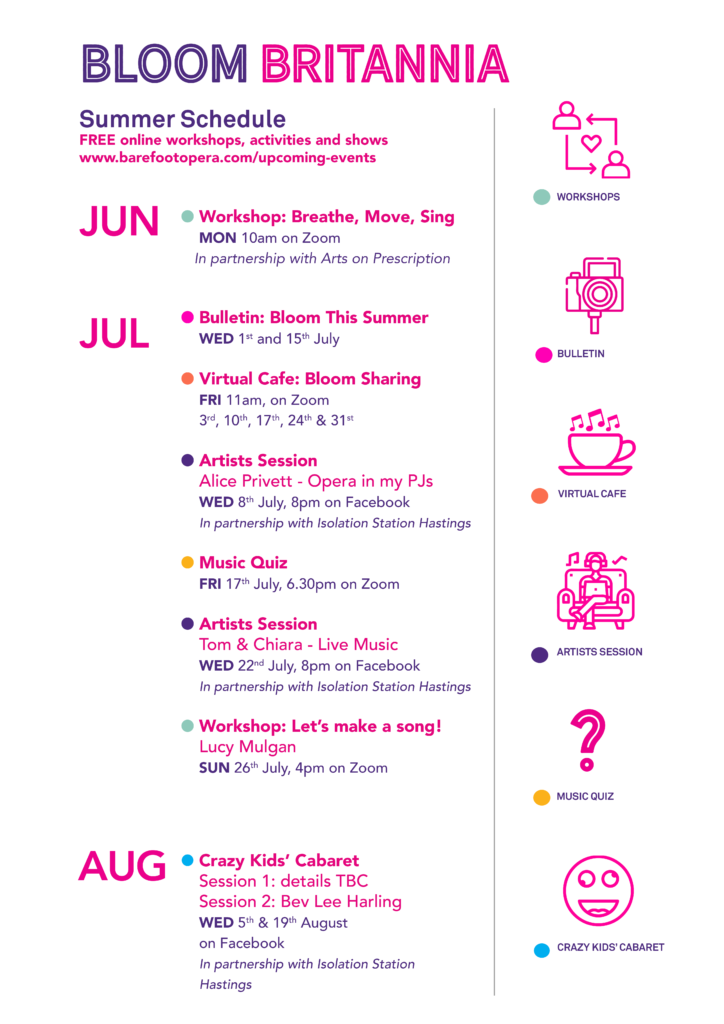 In the light of the pandemic and resulting Government guidelines,
Barefoot Opera is postponing all live activities.
 
Please do keep in touch with our website as the situation changes
and we begin to offer events and workshops in real time and space again.
 
In the meantime, you can join our Facebook and Instagram accounts
for information about on-line workshops and events.  
If you want to join our mailing list for more direct information
or any other queries, please email: info@barefootopera.com
Keep safe and well, and we hope to see you….when the coast is clear!
Jenny Miller
Director
Barefoot Opera challenges us to rethink methods of training the classical voice.
We begin by stripping our voices down to basics: body, breath, movement and sound.  We reconnect with basic human responses: laughing, sobbing, sighing – the elemental tone qualities that signal our ceaseless human interaction with our environment.
This "responsive breath", reaction and action, is the keystone of Barefoot's work, refining and evolving into singing and the operatic tradition.
We bring together an ensemble of performers who train with our responsive breath work, physical theatre techniques and somatic movement practice, connecting emotional and physical responses to classical voice training.
We reach out to local communities and new audiences, in productions tailored to engage their interest and involvement.
It's time for you to know us better.