Barefoot Opera is all about training – on many levels and in many situations.
We offer training for singing professionals, and for members of the community with no prior experience.
If you are a young singer trying to get into the profession or into postgraduate courses, Barefoot Opera has several options for you.  Equally, we can be found workshopping with amateur choirs and drama groups, as well as in schools and a range of community engagements.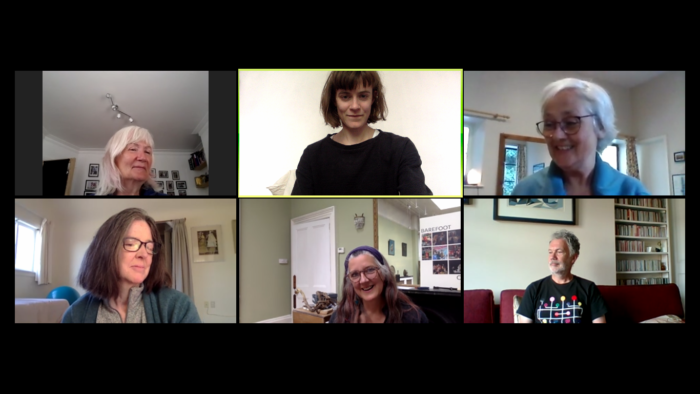 Begun 16 February, 2021 - ongoing - 6 April, 2021
Tuesdays, 6:30 – 7:30 pm
£10
In line with our full-body approach, Barefoot Opera is offering one-hour on-line workshops for advanced singers that alternate teaching from our voice specialists with back up support from our movement tutors, and vice versa.
These are in the nature of 'drop-in' workshops – to enable students to benefit whether they attend one or several. The aim of the classes overall will be to refresh and reinvigorate practice and inspiration.
Begun 3 February, 2021 - ongoing - 12 March, 2021
Barefoot Opera, well known for its fresh and lively performances of opera classics, presents a unique evening, combining a well-loved opera favourite with an operatic rarity that share a common theme: our search for love and inspiration in a dangerous world.
'Orfeo ed Euridice' by Gluck
'Zanetto' by Mascagni