Contents
1. The Cast
2. About the production
3. Synopsis
4. Biographies
5. About Barefoot Opera
The Cast
Angelina (an orphan) Rachel Deatherage
Tisbe (her step-sister) Elora Ledger
Clorinda (another step-sister) Jessica Wise
Don Magnifico (Angelina's step-father) Denver M Smith
Ramiro (Prince) James Beddoe
Dandini (his body guard) Toki Hamano
Alidoro (a wise man of the court) Andrew Sparling
Courtiers
East Grinstead Choral Society (Crowhurst Place, Lingfield)
Alison Barnett, Sam Blackman-Gibson, Janet Cole, Liz Crothall, Jane Crutchfield, Mandy Dyer, Bram Frankhuijzen, Jane Hamilton, Sally Mack, Gill Matson, Jane Oatey, Donna Oxley, and Angela Sharpe
Hackney Voices Community Choir (Grimeborn Festival)
Kelly Avery, Joanna Foster, Cath Johnson, John Kelleher, Ruth Law, Vernon Philpott, Amaia Portelli, Jo Ross, Chris Swift, Jenissa Tanna, Madeline Taylor, and Jo Tissier
Seaview (St Leonards and Rye)
Jodie Blake, Paul Cotton, Anne Gower, Mark Howard, Laurie Piper, and Paul Toon
Voiceworks (St Leonards and Rye)
Twinkle Ansar, Marjo Baars, Bob Blizzard, Sally Chalmers, Caden Crouch, Agness Clark, Rosie Freund, Danielle Gagnon, Aisla Hayward, Mary Hooper, Lin Ireland, Julia James, Ralph Long, Laura Mucha, Richard Overton, Lotte Risbridger, Nick Wates, Susan Watson, and Charlotte White
Band
Keyboard: Laurence Panter
Double bass: Lucy Mulgan
Clarinet: Andrew Sparling
Accordian: (St Leonards and Arcola only) Iñigo Mikeleiz Berrade
Directors: Michael Spenceley & Jenny Miller
Ass't Director: Alfie Chesney
Music director: Laurence Panter
Producer: Anthony Flaum
Design concept: Jane Bruce
Costume creation: Natascha Stolle
Wardrobe supervisor: Melodie Bright
Lighting: John Richardson and Alan Privett
Stage manager: Charlotte Tingley
Assistant Stage Managers: Kelly Morgan and Emma Tingley
Company manager: Barbara Browning
Marketing and press: Janet Hodgson
Community participants liaison: Jane Freund
Acknowledgments
We are enormously grateful to all who helped with this production, especially:
Kate and David Hill, Marie Casey, Lesly Shotton, Pamela Milligan, Sue Dean, Katherine Cosgrove, Liz Allen, Richard Percy, the Friends of Barefoot Opera, and Andrew Corbett Nolan
The Seaview Project
Arts Council England
Nick Weekes
Erica Smith at Wordsmith Design
About
CInderella is a fairy tale, and in this production we're creating a fantasy world for the audience: no actual fireplace for Cinders – instead, a mysterious, colourful hoop. No 'court' or 'household', but a psychedelic wheel of fortune that seems to have a life of its own. Rossini's musical style reinforces this sense: for example, his famous 'crescendo' effects and his many 'frozen moments' where all the characters react to a single piece of news in increasingly comic musical fantasy. Still, it's a recognisably contemporary world. The Prince is perhaps in line to inherit a huge international family business, but he has had an eye-opening gap year, and isn't impressed with the corruption, the money making, the self-interest that surrounds him at 'court'. Cinderella is trying to keep the planet tidy – she picks up and recycles bottles after her media-obsessed influencer sisters. The sisters aren't ugly in looks but by nature as, with their appalling dad Don Magnifico, they clearly lust for online status, as he lusts after political preferment. The Prince's man-servant Dandini is clearly his security detail, enjoying a bit of fun on his own – and on his boss's – account.
Barefoot Opera's approach is to realise opera with movement, body language and ensemble work, so we have also taken the opportunity to involve groups that have never 'been in an opera' to experience exactly that.
A committed group of young people from our Barefoot community have devised a brief prelude to our opera, setting the scene of a dysfunctional society. They join our adult participants who, using the Commedia nonsense language of Gromolot, deliver the all-important "invitation to the ball".
We have also taken up the ecological challenge, following Cinderella's example, to reuse preloved set and costume, and Jane Bruce and Natascha Stolle brilliantly achieved that. So do jump on to our kaleidoscope Cenerentola, and enjoy the ride!
Jenny Miller
Cinderella, or The Triumph of Virtue
Prince Ramiro is obliged to marry, to fulfil the conditions of his father's will. He decides to swap identities with his bodyguard and general factotum Dandini, to give himself freedom to search for a genuine bride, a truly good and unselfish person.
Don Magnifico is a wannabe political power, with two daughters, Clorinda and Tisbe, who are equally keen on becoming social media influencers. Don Magnifico's widow bequeathed to the trio a younger sister, Angelina, whom they routinely abuse and exploit – we know her as Cenerentola, or Cinderella.
We meet them at the beginning of the opera, pursuing their own ends, when a refugee arrives at the door, asking for a little food. Only Cenerentola has mercy on him and tries surreptitiously to help him. Before the sisters can lay into her, Prince Ramiro's court arrives and announces that the Prince is inviting them to a ball. They explain that the most lovely woman at the ball will be chosen to become his consort. The sisters are beside themselves, immediately preparing for this all-important event.
The 'refugee' who had begged for food quietly looks on and notes their various behaviours; we will soon discover his true identity: Alidoro, a wise advisor to the Prince. Don Magnifico wakes up in a fury, having been disturbed from a fabulous dream – he dreamt he was a flying donkey! This can only mean greatness for his family. The girls tumble over themselves telling him about the invitation.
They rush off to prepare further. In the now empty hall Prince Ramiro arrives, having been messaged by Alidoro that this is a house to target. His bodyguard, Dandini, is ready to arrive and to play the part of Prince. However Cenerentola enters on her own, fetching coffee for her step-father – it is love at first sight. Her sisters scream for her, she exits, and Dandini duly arrives. In the midst of his play-acting for the benefit of the family, Cenerentola screws up her courage to ask permission to also go to the ball; she wants to meet the bodyguard (as she thinks Ramiro is) once again. Don Magnifico is incandescent with rage at her presumption, but at explosion point Alidoro arrives, and points out that the records show three sisters, not two, in the household. Don Magnifico improvises: "Ah, a tragedy – she died" and sotto voce threatens Cenerentola with every evil if she pipes up. All depart for the party, leaving Cenerentola with Alidoro, who explains who he really is, and that God will reward her goodness. He also offers her a nice dress. They go off to prepare.
At the palace, Dandini is having the time of his life playing the two sisters off each other, and Ramiro, still disguised, together with Alidoro, sets up Don Magnifico, telling him he is to become Minister for Drink. Dandini and Ramiro grab a moment to share experiences. As they are debating, the two sisters burst in, insisting that Dandini (the 'Prince') declare himself. He offers his bodyguard to whoever loses
out and they are both disgusted and indignant. "A servant??!" At this point Alidoro announces the arrival of a mystery guest.
Splendidly disguised, Cenerentola sings that she will not seek fortune or glory, but just a good heart. Don Magnifico tumbles into the scene and is shocked – surely that is Cenerentola? Can't be, say the girls, and they all go in to dinner.
INTERVAL
Dandini, Ramiro and Alidoro discuss the mysterious lady who looks like Cinderella. She enters and Dandini proposes to her, but she declares she loves the bodyguard. Ramiro is overjoyed, but she won't promise him anything until he seeks her out and knows exactly who she is. She gives him a bracelet of a matching pair she is wearing and tells him to find her and bring it with him. She leaves. Dandini is now demoted, and Ramiro vows to find his lady. Alidoro tells the audience of his plan to overturn the Prince's carriage. Dandini is collared by Don Magnifico who wants to find out which daughter he is choosing, and Dandini has fun revealing his true identity. Don Magnifico offers a list of everything his daughters will require as Princely consorts, and Dandini gives him a seriously alternative list of what they will get as HIS consort.
Back home, Cenerentola dreams about her 'bodyguard', as she still thinks he is.
Don M and her sisters return, fed up and cross. They take another look at Cenerentola but still don't believe what their eyes are telling them. The inevitable Rossini storm begins! And somewhere, just as Alidoro has planned, the Prince's carriage is overturned. Dandini, in his true role, enters asking for assistance for the Prince. Ramiro enters and Don Magnifico now realises who the real Prince is; he is hopeful that he can still change matters.
He orders Cenerentola to get a chair which she brings to Dandini. When she is told Ramiro is the Prince, she starts to run but he stops her. Another Rossini 'frozen moment in time' of doubt and amazement ensues.
Don Magnifico and the sisters then round on Cenerentola, but Ramiro takes over with anger and authority. Cenerentola asks him to be forgiving, and he sweeps her off to the palace. Left to themselves, Clorinda and Tisbe re-think things, with Alidoro advising them to ask for pardon from Cenerentola. Clorinda comes to terms with her situation; after all, she will surely find someone good to marry. She leaves and Tisbe finally agrees to eat humble pie.
Everyone is at the court for the formal betrothal. Don M and the sisters are a picture of embarrassment and shame, but Cenerentola begs the Prince to forgive them, as she does too. She sings an ecstatic final aria – virtue has triumphed!
Biographies
James Beddoe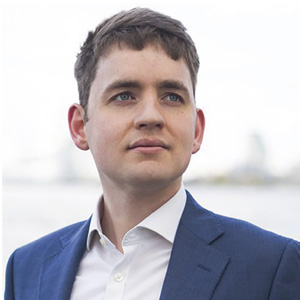 A graduate of the Artist Masters programme at Guildhall School of Music and Drama, supported by a Leverhulme Scholarship and the Chizel Education Trust. Performance highlights include Schubert's Schwanengesang with Iain Burnside, and selection by Graham Johnson to perform in a Song Guild recital. He is also performing the role of Don Ramiro with Aylesbury Opera, and 'Lensky' in Guildford Opera's production of Eugene Onegin. Recent operatic performances include: Nemorino, L'elisir d'amore; Aeneas, Dido & Aeneas; Madwoman in Britten's Curlew River; Tobias in Dove's Tobias and the Angel; Male Chorus in Britten's The Rape of Lucretia & Box in Sullivan's Cox and Box. He was oratorio soloist in: Haydn's Die Schöpfung and the title role in Joshua; UK premiere of Lidarti's Ester, Bach's St John Passion, Rossini's Messe Solennelle, & Handel's Messiah with the Britten Sinfonia. His teacher is Benjamin Williamson.
Jane Bruce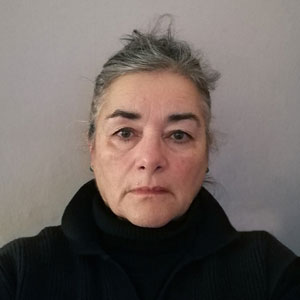 I have worked across a wide range of media, Television, documentary and feature films, arts projects and opera. I designed for Longborough Festival opera, season 2007-11. Then with Barefoot Opera. I was a founding member of Radiator Arts in 2001, project managing and creating large-scale theatrical performances in England and France, taking place in unusual sites, and experimental in nature. I have worked with MSL on projects since 2013. Voices for the Greenwich Festival, Transformation, Centenary and Wildhorn fair all projects involving development of new media. I work across a wide range of media as an artist/designer. In film experimental & mainstream. I enjoy collaborative working. In opera the challenge of creating a space that enhances narrative and the singers is exciting, especially in none traditional venues.
My work is centred on creating changes in space using colour, light and texture, using narrative and the environment as stimulus.
Alfie Chesney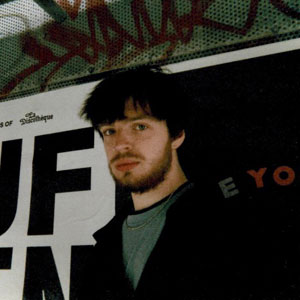 Alfie began as a musical theatre performer as a child. He trained at the Sylvia Young Theatre School, specialising as an actor/singer. He then made a transition into the classical genre and continued on to study as a singer at the Royal Conservatoire of Scotland. Alfie is currently completing his undergraduate degree at the Guildhall School of Music and Drama, studying under David Pollard, where he recently assistant directed Handel's 'Giulio Cesare in Egitto'. He is excited to join this revival of 'La Cenerentola' and to work with such a talented creative team and cast.
Rachel Deatherage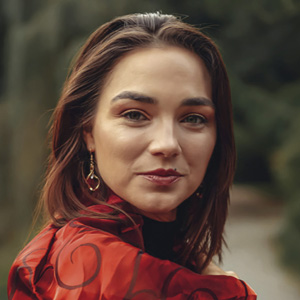 Rachel Deatherage is a captivating performer with a rich, warm timbre. Lauded for her dark voice with its "shimmering" vibrato (Daily Republic) she is a mezzo to be reckoned with. In August of 2019 at Opera NEO she brought personality and authenticity to every performance, delivering her repertoire with "irresistible vocal panache and knowing inflection" (San Diego Story). She made her European debut last this August singing Angelina in Schloss Kirchstetten's production of La Cenerentola in Austria. Her role highlights include Orlovsky, Bradamante, Komponist, and Orfeo. A buoyant performer of classical repertoire, her 2020 season transitioned to performing in virtual concerts and competitions. Having won The ROC's 2020 Competition and tied for second place in the Marcella Kochańska Sembrich Vocal Competition. A California native, Ms Deatherage is currently living in Berlin, Germany.
Anthony Flaum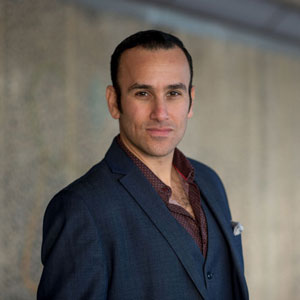 Anthony is a graduate of the Royal Academy of Music and the National Opera Studio and is mostly a performer himself. He has sung principal roles with many of the UK's major opera companies – English National Opera, Scottish Opera, Grange Park Opera, Buxton Opera Festival, Northern Ireland Opera, Iford Arts, Nevill Holt Opera and Opera Della Luna amongst others. He is very active on the private function market, passionate about educational outreach in the arts and has sung with many celebrated orchestras such as the Royal Philharmonic. Most recently; Roderigo – Otello (Verdi) with Grange Park Opera, Captain Fitztbattleaxe in Utopia Ltd for the National G&S Society and Tamino in The Magic Flute for Oxford Opera. In 2021, he also made his acting debut to much critical acclaim in King Lear alongside Sir John Tomlinson & Sir Thomas Allen at The Grange Festival. He founded Prologue Opera in his hometown of Hastings and is now very proud with his association with Barefoot Opera as Producer. He began his professional life in banking!
Toki Hamano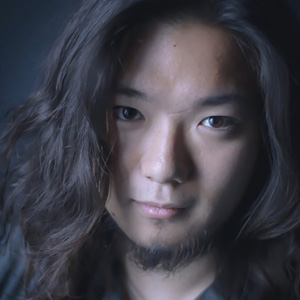 Toki Hamano is a Japanese baritone who recently graduated from the Royal Conservatoire of Scotland Alexander Gibson opera school, studying with Scott Johnson. His study was generously supported by the RCS Scholarship and McGlashan Charitable Trust.
He finished the Artist Masters at the Guildhall School of Music and Drama with Distinction in 2020, supported by The Leverhulme Trust and Japan public-private partnership student study abroad program.
He is also a graduate of both undergraduate and postgraduate studies at Tokyo University of the Arts, in 2017 and 2021.
He has sung a few roles and chorus in Grange Park Opera this Summer. Operatic roles include Fater in Hänsel und Gretel (RCS), MInskman in Flight (RCS), Zuane in La Gioconda (GPO) and Tborite 1 in The Excursions of Mr Broucek (GPO) and Nym and Page (cover) in
Sir John in Love (BYO).
Elora Ledger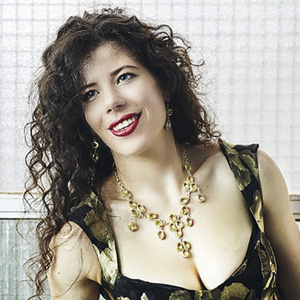 Elora graduated from the Australian National University with Bachelors of both Music (Voice) and Arts (Classics).
Elora's opera career began in New Zealand aged 11, when she was invited to solo at Dame Kiri Te Kanawa's Opera Factory. But her singing career began many years before that – driving her brother mad at the dinner table!
She has performed principal roles across the world, from New York to Siena but was particularly excited to have her Sydney Opera House debut in 2018 as the Baroness in Candide.
Elora considers one of her greatest musical achievements to be singing in Ancient Greek and Roman theatres in Turkey, Greece and Italy. Her voice bouncing off the cracked marble of some of the best acoustic spaces ever constructed, she felt herself becoming a small link on the end of a chain that stretches from Homer and Aristophanes through to Pink Floyd.
Jenny Miller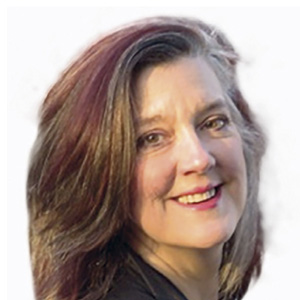 A National Opera Studio alumnus, Jenny Miller sang as a mezzo for major English companies, including Pallade in L'Incoronazione Di Poppea (Glyndebourne) Cherubino, Le Nozze Di Figaro Glyndebourne Touring Opera, Carmen for Scottish Opera, understudy Norn in Gotterdammerung, (Covent Garden), before moving to dramatic soprano repertoire, singing Brunnhilde (Ring Cycle), Tosca and Witch in Hansel and Gretel for Longborough Festival Opera, and developing a parallel career as a director.
Directing credits include L'Incoronazione Di Poppea, Le Nozze Di Figaro, Don Giovanni, Cosi Fan Tutte, Die Zauberflote, Rinaldo, Xerxes, Alcina and Anna Bolena for Longborough Festival Opera, also directing young singers from her own company, Barefoot Opera, in touring versions of these productions.
Lucy Mulgan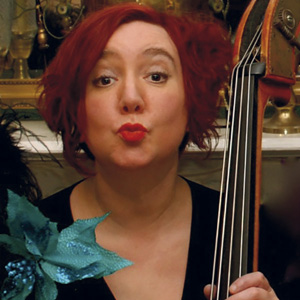 Lucy is a New Zealander working in the UK. Her music has been performed by NZOpera, BBC Philharmonic, NZSO, Barefoot Opera, Northern Sinfonia, juice vocal ensemble and broadcast on BBC Radios 3&4 (UK) , BBC World (TV) and Concert FM (NZ) and Radio NZ. She is a regular arranger for the London Gay Men's Chorus and Military Wives Choirs.
Lucy has been resident bassist with Barefoot Opera since 2013 and has also performed with Longborough Festival Opera and Blackheath Halls Opera.
She has a PhD in Composition from University of York (UK) and a Diploma in Jazz Performance from Massey University (NZ).
Laurence Panter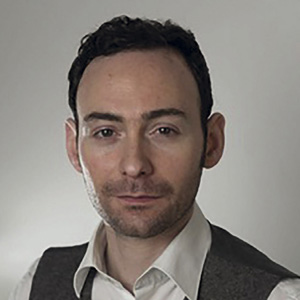 A versatile musician who approaches operatic performance through singing, as a pianist, and as a composer, having written a one-act opera (Cruel Sister) for the Tete-a-tete opera festival. He has worked as pianist/MD for Merry Opera (tour of Mozart's Don Giovanni), Opera in the Meantime (Puccini's Suor Angelica and Humperdinck's Hansel & Gretel), Grassroots Opera (Gluck's Orfeo ed Euridice) and Stage Left Project (Bernstein's Trouble in Tahiti).
He has répétiteured for Gothic Opera (Marschner's Der Vampyr) and City Lit Opera School (Puccini's Gianni Schicchi).
As a singer, engagements in 2022 have included covering four roles for Longborough Festival Opera, acting as soloist for Electric Voice Theatre, Luton Choral Society, Armonico Consort etc. and in 2021, Laurence was also a principal singer for Barefoot Opera's premiere of Stephen Plaice and Orlando Gough's Bloom Britannia.
Denver Martin Smith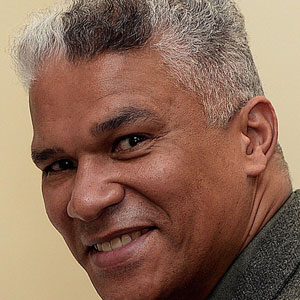 Baritone, (now living in UK) was born in Cape Town, and studied at the University of Cape Town.
Most recently he performed in glass human for Glyndebourne Opera to great reviews.
His roles include: Schaunard, Montano, the Vicar (Albert Herring), Ned Keene, Mr. Peacham, Conte (Il ritratto), Guglielmo, Papageno, Conte, Don Giovanni), Giorgio Germont, Marullo, Schlemil, Zurga,Silvio, Figaro and Monterone and the role of Stefan Kumalo in Weil's Lost in the Stars.
He has sung the bass solos in Bach's St. John's Passion (Jesus) and St. Matthew's Passion, Dvorak's Mass in D, the Fauré Requiem, Gounod's St. Cecilia Mass and Haydn's Nelson Mass, Mozart's Coronation and Organ Solo Masses, Requiem and Vesperae Solennes de Confessore KV. 339, Schubert's Mass in C, Stainers's Crucifixion and R. V. Williams' Mass in G.
Andrew Sparling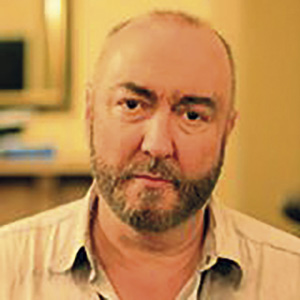 Andrew Sparling has played a wide variety of old men, including, Gianni Schicchi Rigoletto, Basilio The Barber of Seville, Bartolo The Marriage of Figaro, Geronte Manon Lescaut, Talbot Maria Stuarda and Sir Thomas Bertram Mansfield Park. Occasionally, with the help of talented make-up artists, he has played younger characters including Schaunard La Bohème, Alfio Cavalleria rusticana, Tonio Pagliacci and Zuniga/Morales Carmen.
His sixth tour with Barefoot Opera; he has also sung with Hampstead Garden Opera, Harrow Opera and Brent Opera West Hampstead, with whom he recently sang Kecal The Bartered Bride and is currently rehearsing Giorgio Germont La Traviata.
He is a member of the ensemble Lontano and has played clarinet at ENO, Covent Garden and Glyndebourne, Les Misérables and Mary Poppins. In the BBC TV series The Genius of Mozart he played the part of Mozart's clarinettist and fellow-freemason Anton Stadler.
Michael Spenceley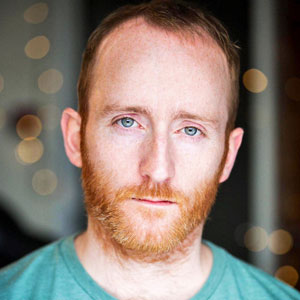 Michael trained at the Rambert School of Ballet and Contemporary Dance, where he was awarded a BA(hons). His studies were generously supported by a Wayne Sleep scholarship, awarded for a performance at the Royal Opera House, London.
In 2012, Michael was a dance captain and a member of the creative team for the internationally televised opening ceremony of the Paralympic Games in London. As movement director/choreographer, Michael's credits include:
Hänsel und Gretel (Opera Holland Park), Un Ballo in Maschera (Theatre Bonn Germany), Un Ballo in Maschera, La Forza Del Destino (WNO), La Forza Del Destino (Teatro Nacional de Sao Carlos), The Return of Ulysses, Anna Bolena, Ariadne auf Naxos, Alcina, Tannhauser andXerxes (Longborough Festival Opera), La Cenerentola (Barefoot Opera), Look No Hands (Bedrock Productions), I Capuleti e i Montecchi (The Arcola Theatre), Max The Brave (Britten Sinfonia), Simplicius Simplicissimus (Independent Opera), Lady of Stavoren (Over the Pond Productions), Forbidden Love (Michael Spenceley London tour) and BBC's Cash in the Attic.
Natascha Stolle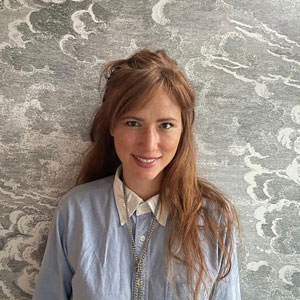 A German passport holding American anglophile by way of Honolulu where she spent her childhood, Natascha Stolle has lived and worked in the UK since 1999. Natascha earned an English Literature BA from the University of Virginia before moving to London to work in fashion for several years before embarking on the prestigious Fashion MA at Central St Martins during Louise Wilson's tenure there. From the success of her graduate collection, Natascha won various sponsorships, freelance design appointments, and BA Fashion teaching positions. Although primarily focused on raising her young children, Natascha has recently turned her attention to costume design with a specialty in custom commissions for stylists and one-off show pieces for musicians and artists. She is also a pretty good gardener and keen maker of wheel thrown pottery where, despite all signs to the contrary, she continues to believe she is improving.
Jessica Wise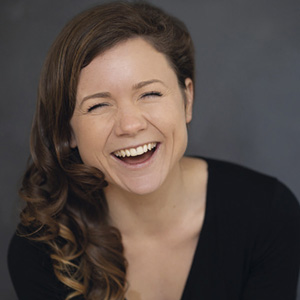 Jessica studied at the Royal Birmingham Conservatoire, where she won The Ashleyan Opera Prize, Cecil Drew Oratorio Prize and the Weingarten Scholarship, leading to a year of study at the Liszt Academy, Budapest. She subsequently sang with the Bulgarian State Opera, with whom she sang the role of Antonia from The Man of La Mancha. As a chorister she sings with the BBC, and as a soloist has recently sung Verdi's Requiem in Arundel Cathedral and created the role of Emele in Oxfordshire Contemporary Opera's satire @Emele, which premiered last year.
She continues her studies this Autumn at Guildhall School of Music and Drama.
Other roles include Musetta La Boheme, Berlinda Dido & Aeneas, Morgana Alcina, Pamina Die Zauberflöte and Barbarina Le Nozze di Figaro.
About Barefoot Opera
Our mission: to produce high-quality, inclusive and accessible performances of opera, re-working the classics, commissioning contemporary work, and engaging new audiences and participants.
Our work is guided by our aims, which are:
• Rethink and Deconstruct: strip opera down to the basics of body, breath, movement, sound
• Train: give emerging young professionals performance opportunities with BFO's annual tours to venues in London and the South East
• Make opera new: develop an energised, physical ensemble approach, which generates a unique way of experiencing opera
• Reach out: widely into our local Hastings and wider regional community, bringing people from different neighbourhoods, cultural groups and across generations, to sing together.
Our vision:Utilising the power or music to inspire, empower and connect, we involve professional and community singers and a collaboration with artists across musical genres.
We believe in the life-affirming, mood boosting power of singing and performing. We want to enable participants of all backgrounds, and organisations, to learn about, train their skills, and have the opportunity to take part in new, professional, inclusive, people's operas, alongside professionals.
Community is a hugely important part of what we do: take part and help to bring people together, building friendships and developing a sense of community by singing together and working towards
a common goal.
Support our work
We love having your support.
Here are the ways you can help Barefoot Opera to continue to produce high-quality accessible opera:
• Barefoot Friends: We are a registered charity, relying on ticket sales (at minimum prices), donations and matched funding. The support of our Friends enables us to build on current successes and increase the number and range of our activities.
• Crowdfunding: For some projects, we need seed funding to
attract larger funding bodies. Bloom Britannia started life as a crowdfunded project.
• Become a trustee: We need trustees who have experience in
charity governance, marketing, finance, IT, grants, funding and the arts.
We meet every other month.
For more information, email: info@barefootopera.com