Dates to be confirmed in relation to government policy with regard to Covid-19.
Rossini's La Cenerentola
Coming Summer 2020
Barefoot Opera Young Artists Tour is an advanced training programme well-known for its strong production values and demanding educational rehearsal structure. In the Summer of 2020, we will be touring a new production of Rossini's La Cenerentola.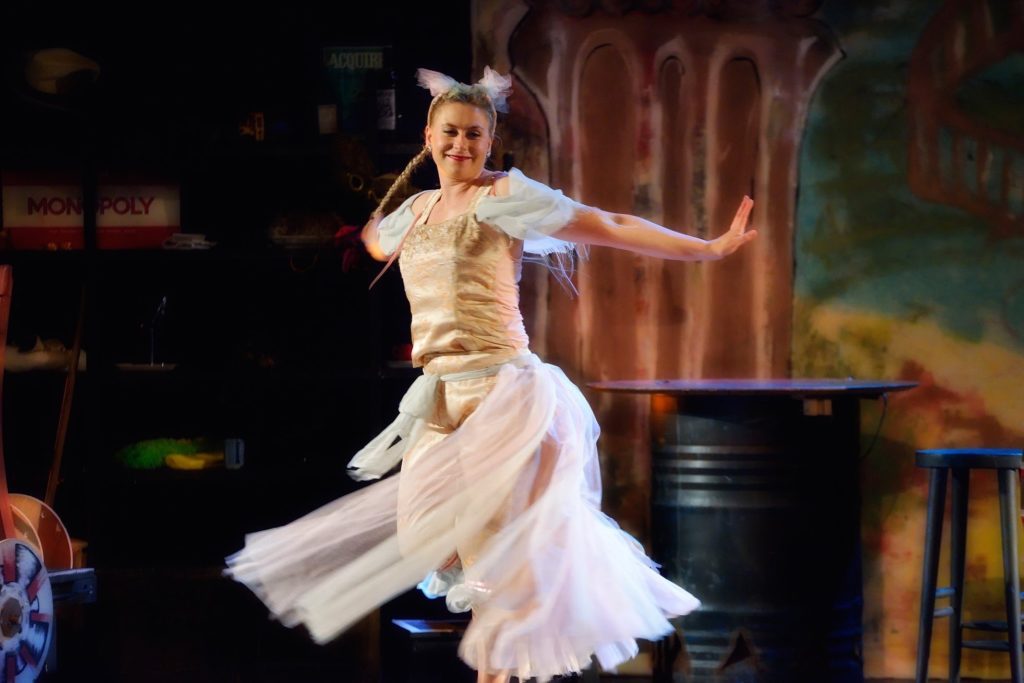 "Wonderful show-couldn't stop smiling from the first note to the last – stunning musicians and production – Go tonight if you can"

Audience member (Barber of Seville 2019)
Singers and instrumentalists work as an ensemble, the opera is fully staged, costumed and sung in Italian. Musical direction is by Lesley-Anne Sammons and the production will be accompanied by the Barefoot Band.
In an exciting new development, this year's direction will be taken on by Lysanne van Overbeek. Lysanne most recently directed the critically acclaimed I Capuleti e I Montecchi at Grimeborn and has worked with companies such as Longborough Festival Opera, Britten Sinfonia and Koln Opera.
Jenny Miller, Barefoot Opera founder, will be leading tuition. Every day starts with a company warm-up focusing on body, voice and ensemble work. Individual vocal and coaching sessions are scheduled alongside rehearsals and a strong emphasis is placed on physical freedom and strong characterization.
See biographies of our creative team here.
This is a 10-day non-residential course for advanced singers working to develop their solo careers in the profession.
"… it was a beautifully warm and supportive environment in which to explore and develop a role, question and develop freedom in technique, trust our own intuition as artists, and probably more importantly, to learn how to approach a role in future…"

Course participant (La Bohème 2017)
Rehearsals:
Starting from Monday 10th August at Barefoot Studio (Brockley, London, SE4). There will be 10 days of rehearsals in London, mornings and afternoons depending on availability.
Tour dates:
Our tour is planned to include four dates at an established theatre in Central London, as well as performances in Battle, Oxford, Maidenhead and Bourne End (dates TBC).
There will be 9 performances total between mid-August and 10th October.
If you have NAs during this period, do not let that stop you from auditioning. The dates are still flexible at this stage.
Course Fees:
Barefoot Opera is providing full scholarships for all participants during the ten-day course, to include all tuition and rehearsal coaching, teas and coffees.
Participants are asked to organise their own travel and meals.
Roles:
Angelina: Mezzo-Soprano/Contralto
Don Ramiro: Tenor
Dandini: Baritone
Don Magnifico: Bass
Clorinda: Soprano
Tisbe: Mezzo-Soprano
Audition dates:
30th and 31st January 2020
Application Deadline:
20th January 2020
To audition, please send a cover letter and CV to info@barefootopera.com